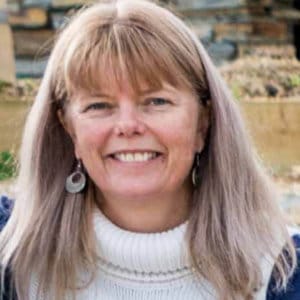 I am the viticulturist and co-owner of Gemtree Wines, Mclaren Vale.  Our 306 acres of vineyards and all our wines are certified biodynamic with Australian Certified Organic.  The health of our vineyards and consequently fruit quality has continued to improve year on year under a biodynamic regime.  Since 2006 I have attended many workshops and read to increase my knowledge as well as belonging to Biodynamic AGriculture Australia Ltd.  It is a journey I am committed to and am proud of what we have achieved in setting the scene for future generations.
We offer interactive tours to visitors to educate them about the biodynamic philosophy.  The tours are called "Being Biodynamic" and "Wine and Wander".  The Wine and Wander tour takes in the Gentree Ecotrail, a 25 acre parcel of land we have dedication to native flora and faune in the heart of ouyr vineyards.
I hold an Assoc. Dip. in Business, majoring in Human Resource Management from Uni SA, and a BSc majoring in viticulture from CSU Wagga.  I have served on the boards of Greening Australia/SA for 5 years and Regional Development Australia, Adelaide metro for 2 years and as chair for the Viticulture Reference Committee in Mclaren Vale.