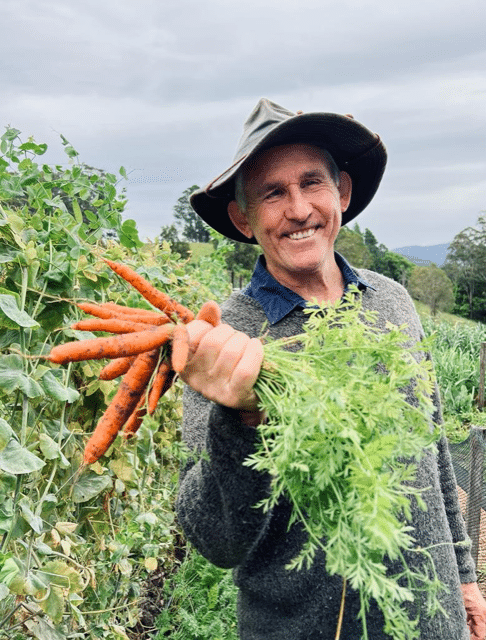 The Bellingen Spring Plant Fair is on again at Bellingen Park, NSW on Saturday 9 September 2023 from 8am-2pm.
We are excited Biodynamic Agriculture Aust's, Sid Hazel is giving a talk at the fair, about preparing for the next growing season using organic, regenerative and biodynamic methods.
Sid Hazell is a TAFE teacher, teaching organic farming, biodynamics and production horticulture for over 20 years. He has brought many students to biodynamics and is passionate about passing on the knowledge and benefits of organics and regenerative agriculture, especially the deep respect for earth and humanity found in Biodynamics.
Sid will also give a demonstration on compost making and preparing for the next growing season in your garden. You will receive a free soil sample to get you started!