Book Review By: John Hodgkinson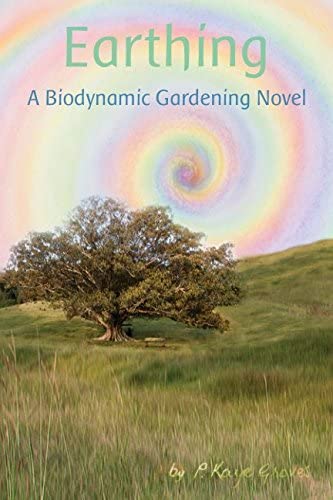 I had trouble putting down this intriguing, unpretentious book, and read it in three sessions over two days.

At first I found it troubling that all the biodynamic detail seemed to break up and interrupt the narrative. After a while, however, I found myself accepting her technique and was much more interested in comparing her obvious knowledge of biodynamics with my own.

Did I correctly note some uncanny pointers to her having read News Leaf over the last 10 years, a journal of which I've been Editor and contributed over that time?

Kaye has certainly devised a gripping plot, and her credible characters are clearly drawn. I found myself really caring about their issues and interactions. The fast-paced narrative is enhanced by short and well defined chapters.

I am confident that every committed biodynamic practitioner will love this book.

Thank you Kaye.
If you would like a copy of Kaye's book it can be purchased via the following link: https://www.amazon.com.au/Earthing-Biodynamic-Gardening-Kaye-Groves/dp/1504318455
or why not cut out the middleman and send an email to pkayegroves@gmail.com to buy directly