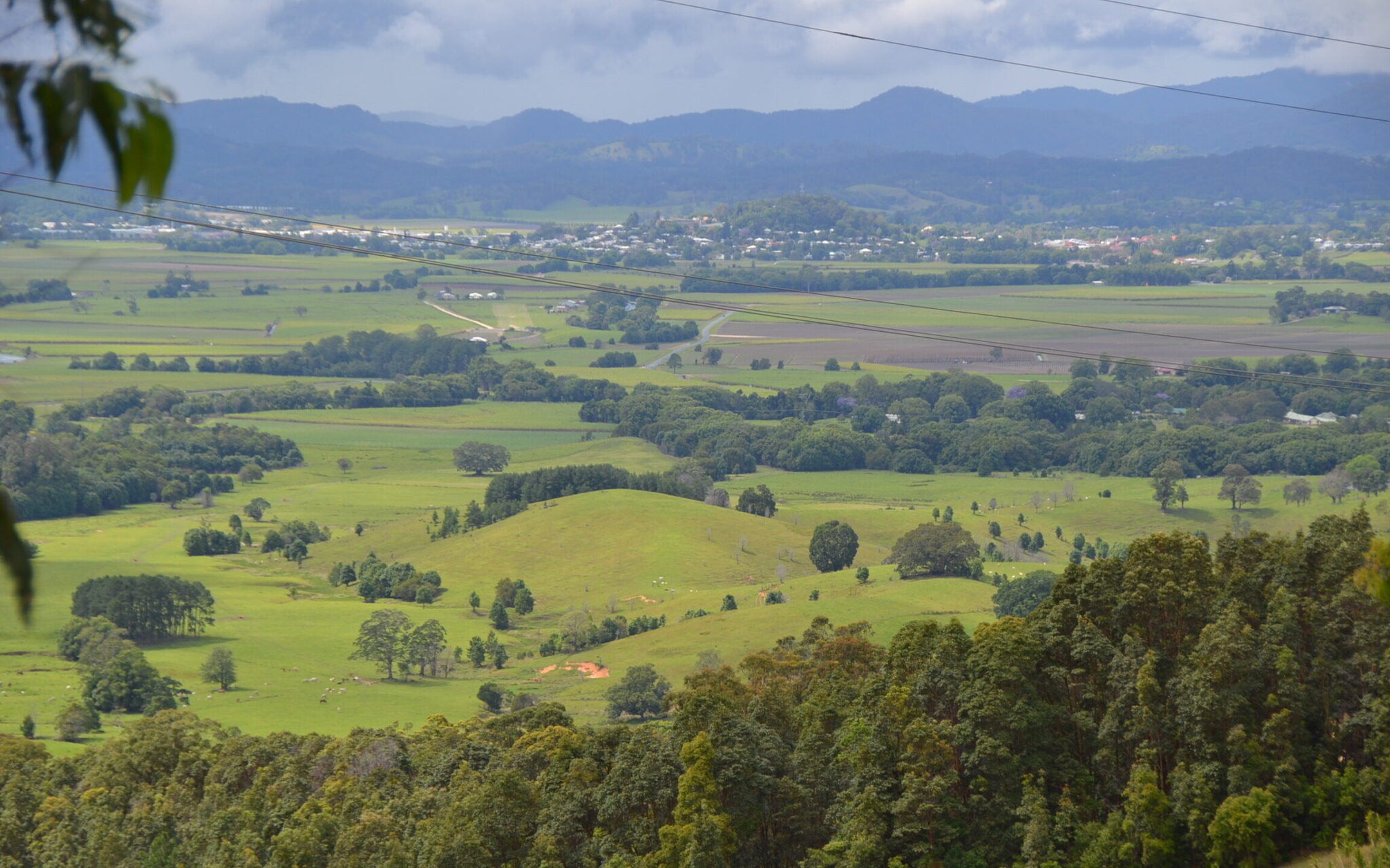 By Kaz Selbie
I love spontaneity. Some say it's the Gemini in me, but I think it has more to do with living in my now and doing what my heart compels.
Recently I had the opportunity to get away so visited a few biodynamic and organic properties on the far north coast of NSW. After being involved with producing News Leaf and Between the Leaves for the last three years, I was keen to see biodynamics in action and introduce the beneficial practice to organic growers. Loaded up with a box of biodynamic resources and Soil Activator samples, off I went.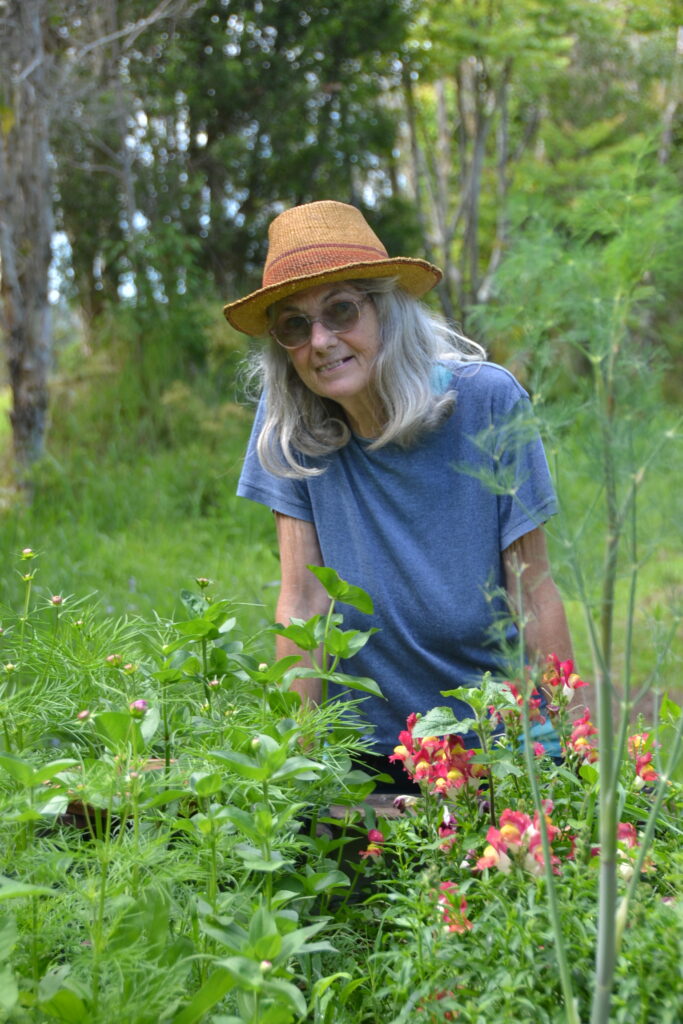 My first stop was visiting Kaye Groves from Bindarri Farm, a sixty-acre Multiple Occupancy in Mullumbimby, NSW. Kaye and her partner Harry have managed the property biodynamically for over twenty years. My tour on a sunny morning saw a highly productive permaculture design of native and fruit trees intermingled with vegetables. Kaye and Harry work in the garden daily, using the Astro Calendar for planting and harvesting. Harry does more of the heavy work and cuts the grass with his tractor for mulch. They grow an abundant, nutritious, and delicious array of food, (as I delightfully tasted at mealtimes). Most of her inspiration and knowledge comes from being involved with local gardeners who first formed the Mullumbimby Biodynamic Circle in the 1990s which later grew to become Biodynamic Northern Rivers. BDNR meets monthly to help members with biodynamic activities. Preparation making successfully supplies most of the compost preparations needed by the group. BDNR welcomes new members and can be found on Facebook – Biodynamic Northern Rivers.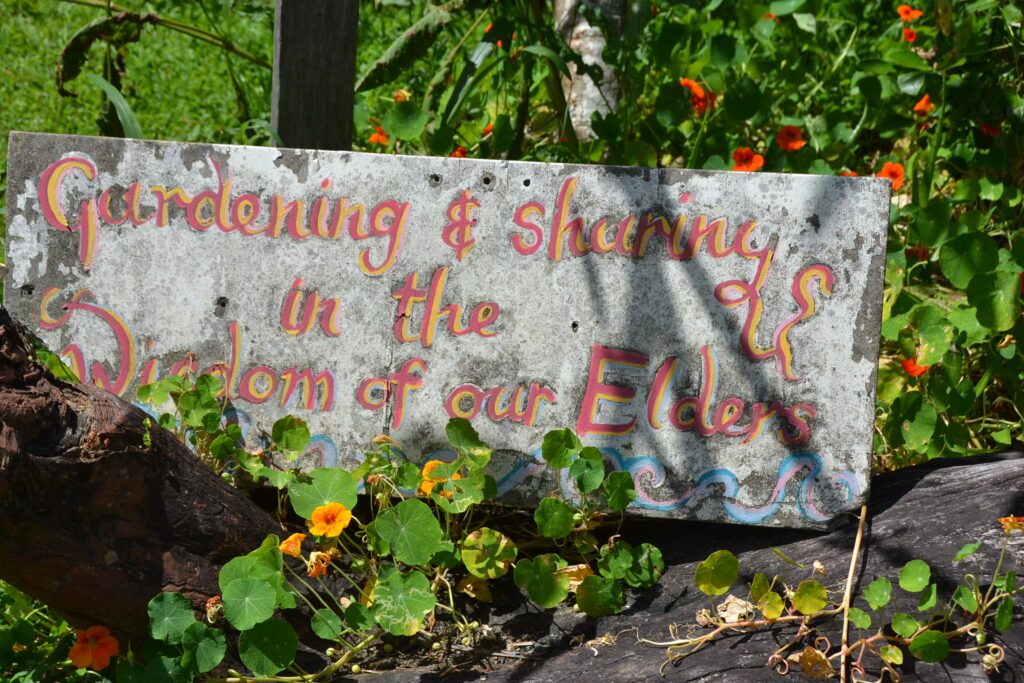 We visited Mullumbimby Community Garden where Kaye is proud to have helped spread the biodynamic impulse. In 2008 five acres of grassy paddocks were leased from Byron Council but bureaucracy delayed growing on the land until 2009. Thirteen years later they have gardens abundant with fruit and vegetables vigorously and healthily growing. The gardens oozed with creativity and care. Local people, with a positive vision, unite to grow food, socialise, support each other, and make a positive difference in their world. The community garden is also a place for permaculture and horticulture TAFE students to learn everything about soil, plants and growing food. A rainforest regeneration nursery also thrives. The artwork around the gardens adds a magical dimension to this beautiful and energised environment. To learn more about Mullumbimby Community Gardens, go to their website. https://www.mullumbimbycommunitygarden.org/
Kaye has written a book called "Earthing – A biodynamic gardening novel". It is a wonderful fictional story full of biodynamic facts and practices. Along with a great story, Kaye explains biodynamic principles and practices in a simple and interesting way, even the novice would understand. Click here to read John's review of Kaye's book.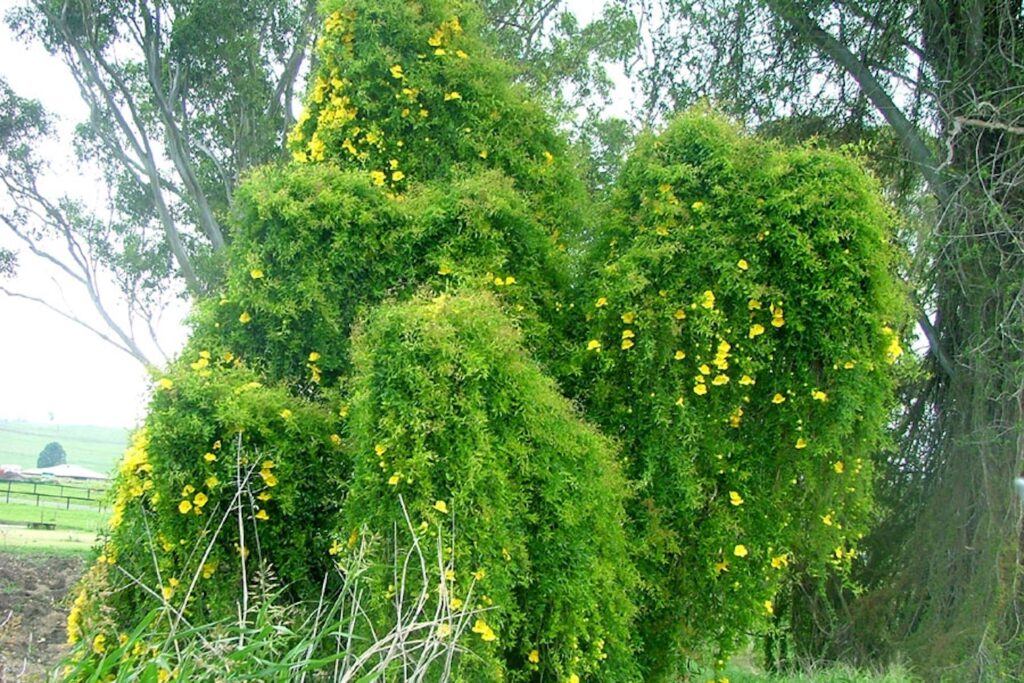 We also visited Kaye's friend Nadia DeSouzaPietramale who in March 2010 joined the Byron Shire Chemical Free Landcare Group as a Co-ordinator. Nadia recently collected a large amount of cats claw leaf, seed, root and tuber and burnt it to a white ash for a peppering under the influence of the Leo Moon. Our mission was to homeopathically potentize the ashes. If anyone had been watching through the window, I'm sure they would have thought we were witches, conjuring up a magic brew! Focused on what we were doing alas I forgot to take photographs. It was lots of fun and I look forward to hearing and seeing the results.
Nadia and her team of bush regenerators have been conducting a pilot project experimenting with applications of cats claw peppering ash and homeopathic potencies on a property at Drake, N.S.W west of Casino. Many hours have been spent disconnecting and lifting the vines from the tree trunks to help save the river sheoaks, (Casuarina cunninghamiana) some of the vines being twenty centimetres thick, blocking out the light and killing the trees. Other Landcare groups have been using synthetic herbicides and biological control for the past twenty years in the surrounding area and they describe their success rate as moderate. Nadia's area of concern extends for some ten kilometres, with a width of one hundred and fifty metres in the riparian zones of McLeods and Long Gully Creeks which flow into Rocky River which is a tributary of the Clarence River. The large extent of the area has motivated the generous owners of the property to invest in a trial of drone preparation spreading and pilot training is underway. Nadia remains patient, knowing biodynamic methods may take time to show results. There is great comfort in knowing that her chosen methods will do no harm. Nadia can be contacted by email byronshirechemicalfreelandcare@gmail.com or for those who might be interested in giving time at fortnightly working bees, contact by Facebook. byronshirechemicalfreelandcare.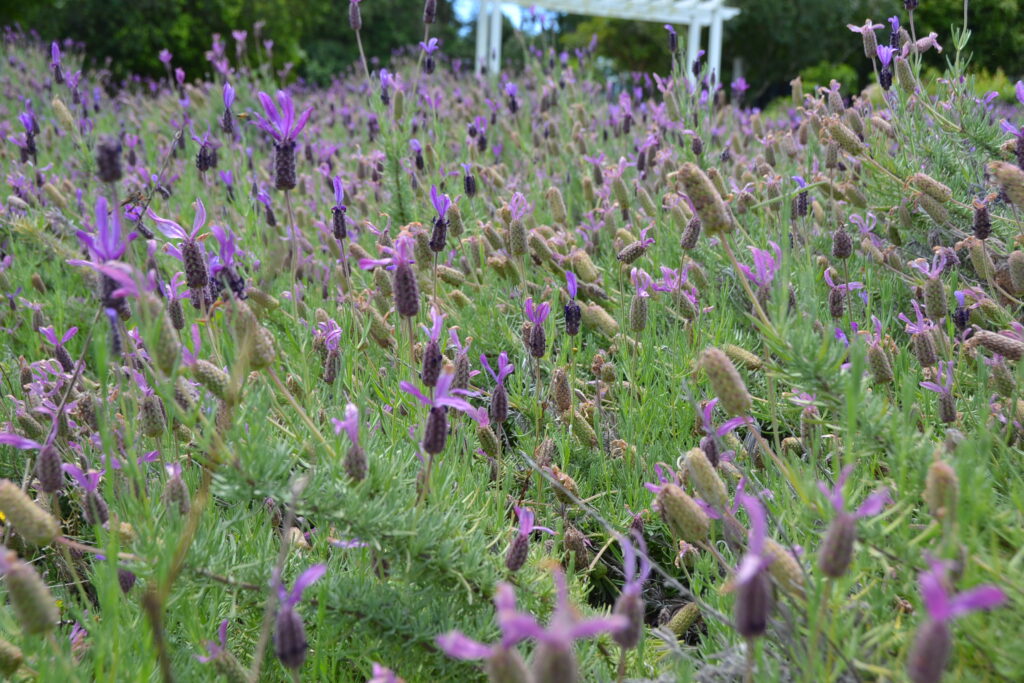 My next port of call was Jasmin Organics which is nestled in the heart of the Tamborine Mountain rainforest, inland from the Gold Coast. Founder and Managing Director, Lihua Song and her team of botanists, aromatherapists and formulators, create 100% natural, luxurious skincare products using certified organic ingredients. Already growing organically, they are keen to learn more about biodynamics. I met with Vivienne who gave me the rundown of the property and allowed me free access to the stunning gardens.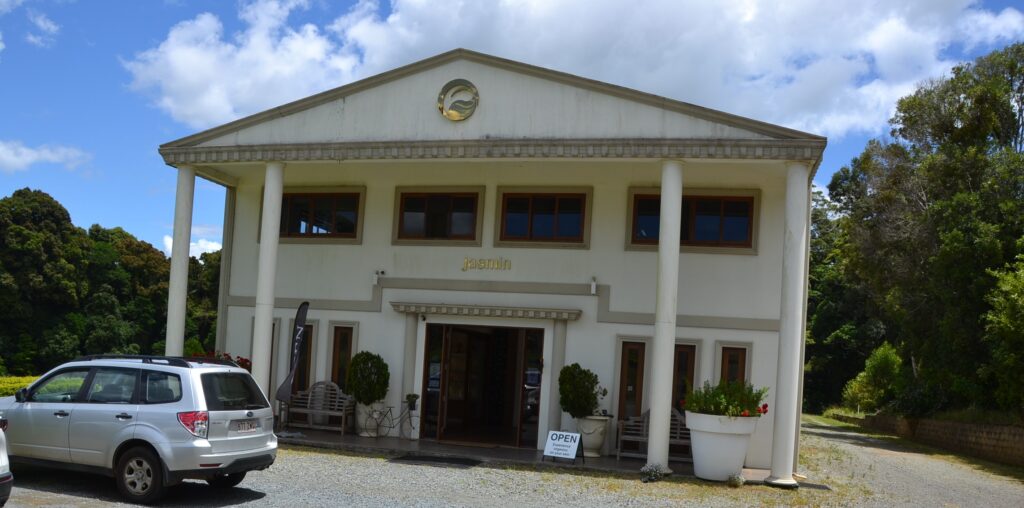 And what a magnificent property it is. A "grand castle" sits majestically in the middle of 30 pristine garden acres. I was in my element as I wandered through the fields of lavender, roses, rosemary, marigold, jasmine, camellia, aloe vera, a vast array of fruit trees, and a wide variety of other herbs. Because of all this beauty, weddings and functions are often held in the gardens. They use their own mountain spring water, and the bees from their hives help pollinate the flowers and provide honey and beeswax. Everyone is welcome to visit, and on certain days you can take a factory tour and see firsthand their organic skincare lab in action and learn how premium skincare products are made.
After spending a couple of hours walking over the gardens, taking many photographs, I left them with some biodynamic information and a Soil Activator sample. They are keen to start a new garden of sunflowers and will be preparing the beds with their new biodynamic knowledge. I look forward to returning to this beautiful, fragrant, inspiring place. Check out their webpage at https://jasminorganics.com/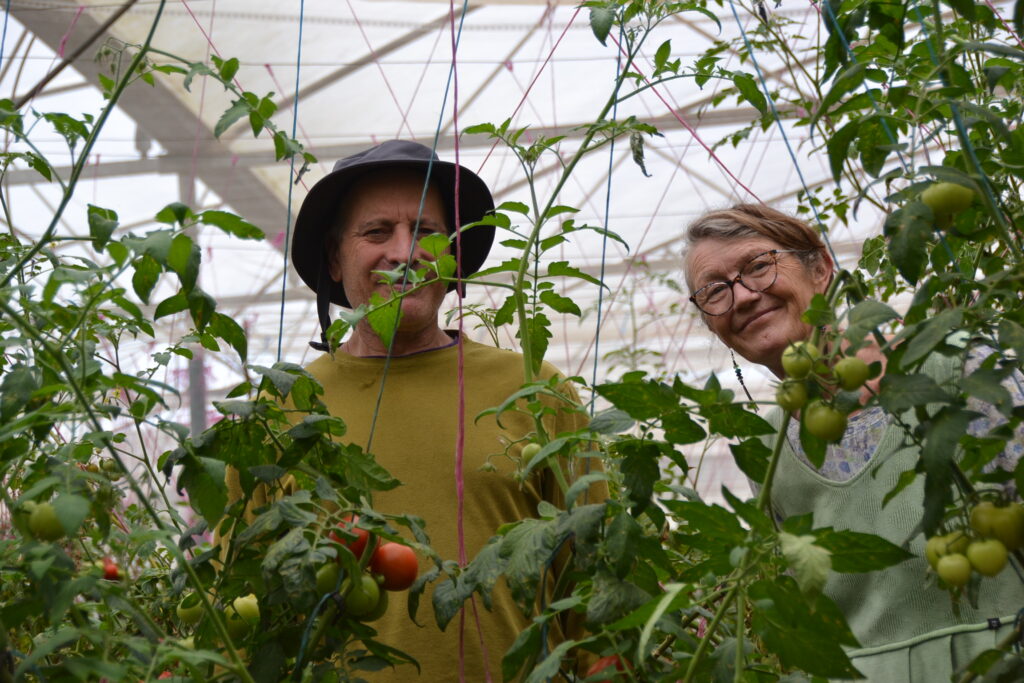 My next stop was BioOrganics which is a certified organic farm in Byangum NSW in the Tweed Valley. They supply fresh produce to local communities through weekly markets and online orders. I met with Avi Mishtler, who founded the business in 2002 with his partner Zehavit. As we walked through the many rows of tomatoes, cucumbers, eggplants, capsicums etc., Avi tells me he knows about biodynamics and used to practice it years ago, but can't afford to anymore. He doesn't have the time to prepare and put out preparations and with rising costs and huge demand for his produce, he needs a fast turnover and also needs to keep it simple. With recent floods hitting the area and wiping out his whole operation for many weeks, with sheer determination and hard work they are back on track. I spoke to Avi about using our Biodynamic Agriculture's Liquid Soil Activator which has already been pre-stirred and potentized.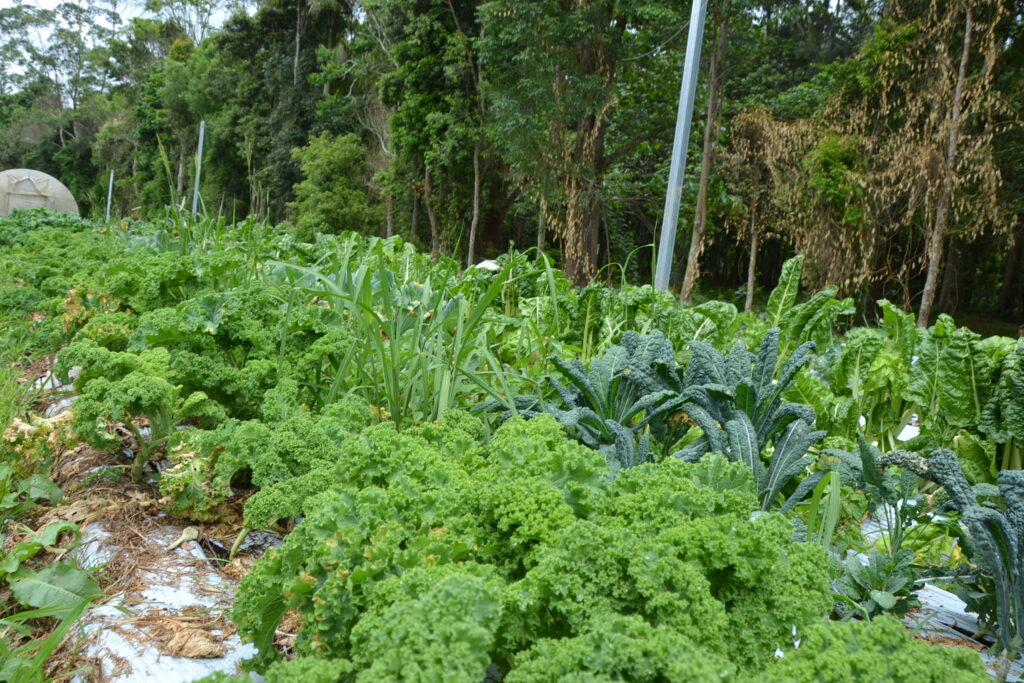 The family run farm is home to an ever-changing multicultural community of travellers, volunteering and working. Twice a week, they host vegan organic lunch feasts for their team. They welcome visitors who are interested in doing farm work and learning more about organic agriculture. Their farm focuses on sustainable agriculture education, and their practices will ensure the future of their farm for their son, as did their parent's practices before them. I was impressed by Avi's large and lush gardens, which was mostly undercover using Biomesh, hence the name BioOrganic. I left Avi our biodynamic information and a Soil Activator sample in hope that one day he will return to the mighty beneficial practice.. To check out Avi's farm go to https://bioorganicfarm.com.au/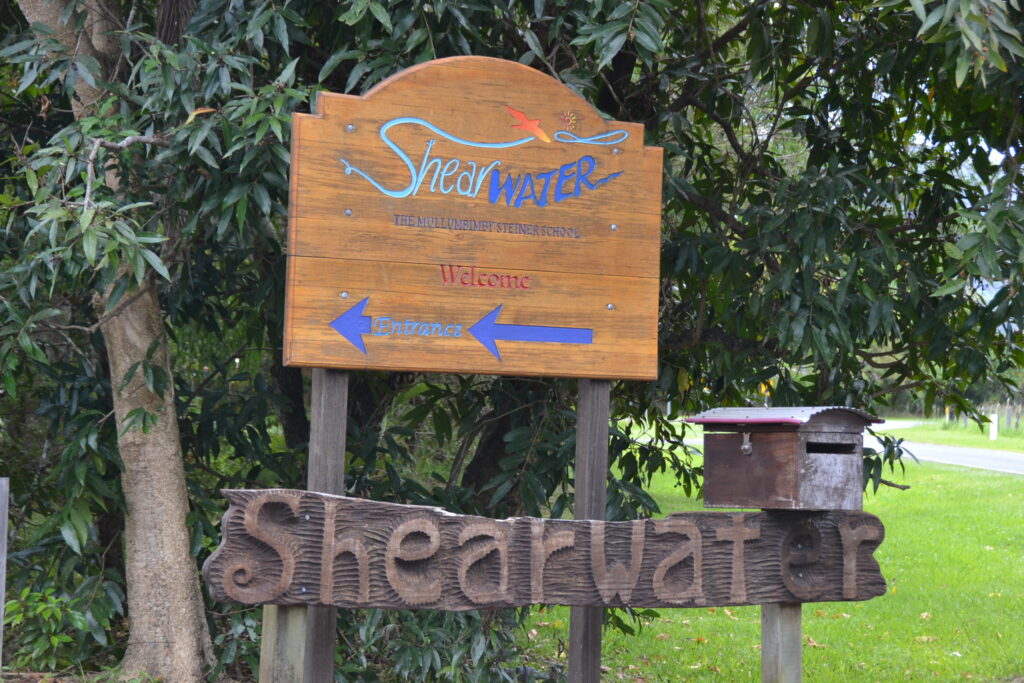 I returned to Kaye's place in Mullumbimby as I had an appointment to visit the Shearwater, Mullumbimby Steiner School the next day. The school opened in 1993 and sits on 52 acres. Once a rainforest, the land was cleared for grazing, and later banana plantations. Shearwater is committed to the teachings of Rudolf Steiner and they provide a living, integrated education, inspired by anthroposophy. The school honours the unique spirit of each child, creating a physical, social and spiritual environment in which to cultivate children's imagination, creativity and enthusiasm for academic challenge and physical activity. With emphasis on sustainability, farming and connection to nature they have planted thousands of trees, created wildlife corridors and transformed the denuded, weed-choked creek into a place of beauty, brimming with life.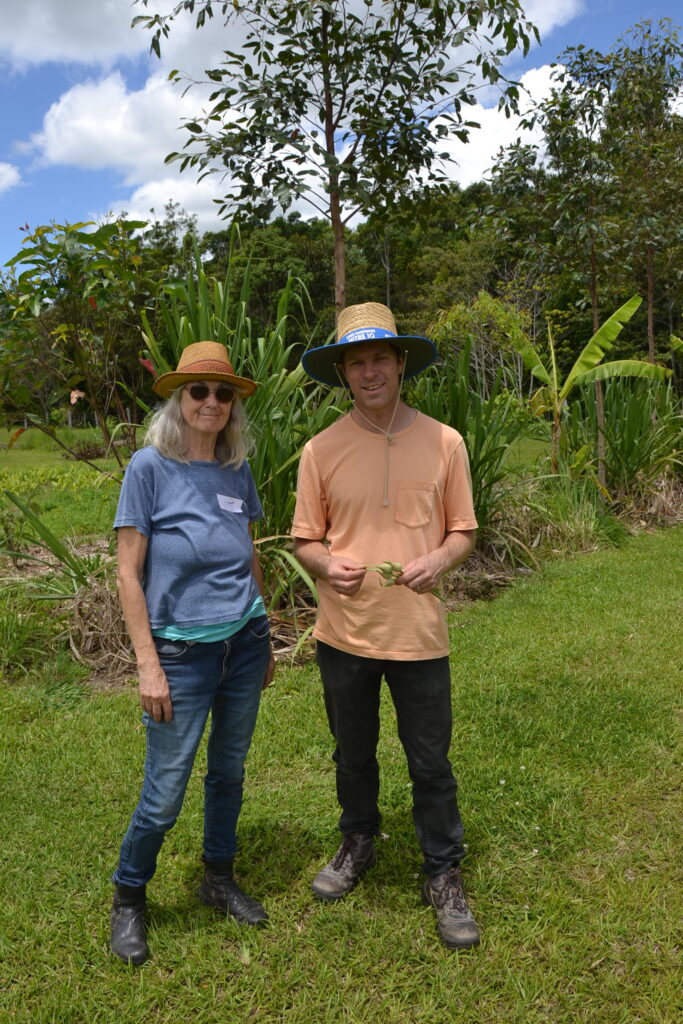 I met Andrew Carter who is Shearwater's Farm Manager. He gave Kaye and me an extensive and informative tour of the gardens full of natives, fruit trees, vegetables, and herbs. Also adversely affected by recent flooding, Andrew believes their biodynamic practices prevented a lot of damage and what was flooded quickly recovered. Casuarina and acacia trees, intermingled with vetch lined the property. They use the syntropic method of inter-row allies, densely planted and chopped back when they reach a certain height, allowing the "undergrowth" (herbs and vegetables) to thrive. Students also maintain the gardens and most classrooms have their own garden to learn about nature and growing. We were thankful to Nikki for her tour of the primary schools gardening and biodynamic activities.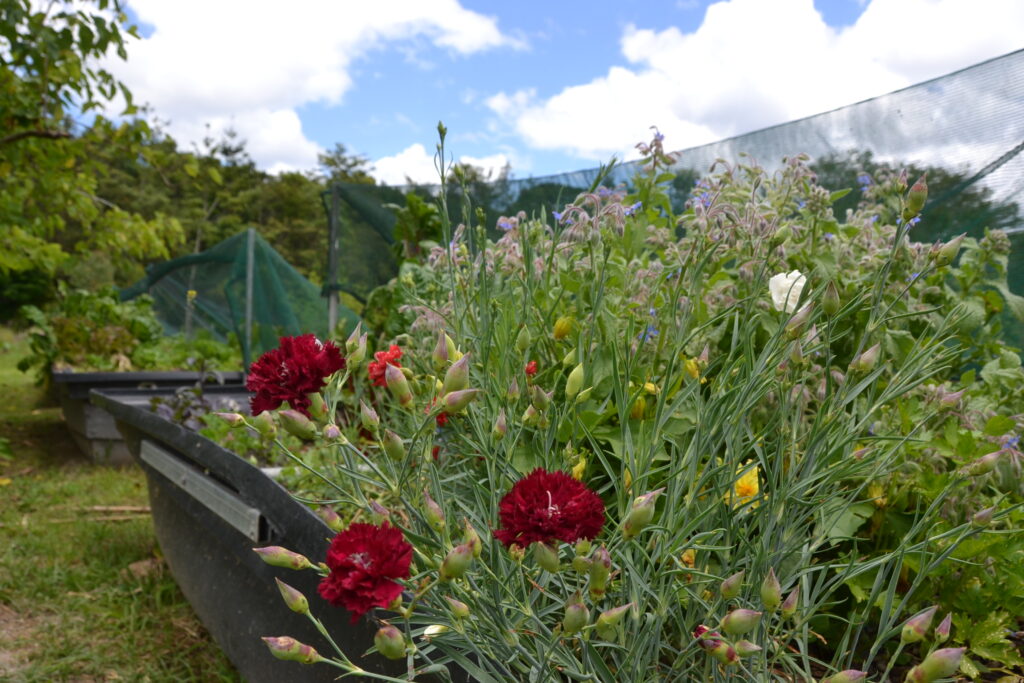 Shearwater is an inspiration. Following Steiner's philosophy; nurturing child and environment, they truly practice what they preach. To learn more about Shearwater go to their webpage https://www.shearwater.nsw.edu.au/
What an amazing journey I had visiting the above properties and what a privilege to be invited into the homes, gardens and farms of good people.
I look forward to returning one day.